This is what some of your colleagues are saying...
"I was blind and now I SEE! Warrior Coaching has allowed the scales to fall off my eyes to see my TRUE CALLING AND PURPOSE to TRANSFORM AND SAVE LIVES! Imagine what your life would look like for just one day if you were to be intentional and play full out with the gifts God has given you … then multiply that by months, and then years! It's called freedom! Free to serve and love large, and live out the life that was designed for you from the beginning. That's what Warrior is all about. I was once 90% insurance, now I'm 90% cash and will never look back or lose sleep over insurance audits again."

-Dr. A.K., Peoria, AZ-
"Warrior Coaching has truly transformed my family and practice by transforming me from the inside out. In my career, I have listened to hundreds of hours of Chiropractic coaches, philosophy and technique, but nothing has impacted me more than the principles and application taught through Warrior Coaching. I now serve more families who value their care and are committed to life long wellness Chiropractic. My body is in the best physical shape of my life, and my heart feels free to SERVE MORE, LOVE MORE AND BE MORE than I could ever be on my own."

-Dr. F.S., Oakville, ON-
"What can I say about Warrior Coaching and the impact it has had on the lives of so many Chiropractors including my own? In a word it's been TRANSFORMATIONAL!

While so many coaching programs focus on creating this massive new patient mill in the Doc's practice, Warrior works to TRANSFORM the Doctor from the ABOVE-DOWN-INSIDE-OUT. When the Doc is awakened to the calling on their life, every facet of their life is transformed … a transformed Doctor equals a transformed marriage, a transformed family life, a transformed physical body, transformed relationships and YES … a transformed practice. Growth then becomes inevitable – Growth in every dimension! So the question is, very simply … ARE YOU READY TO BE TRANSFORMED???"

-Dr. M.F., Orangeville, ON-
"My name is Dr. Jeremiah, I have been practicing Principled Chiropractic for 12 years. I have coached with some amazing groups over the years and have been mentored by many awesome chiropractors. In November 2013, I went to the Warrior Coaching Leadership Summit. I was amazed at the energy, the love , and the Spirit of God! I knew that Warrior was the next step to grow me and expand my vision. Since joining, I have been more DISCIPLINED AND EMPOWERED TO SERVE. My VISION FOR CHIROPRACTIC IS LARGER THAN EVER,and I am enjoying more balance with my family as well."

-Dr. J.S., Erie Pennsylvania-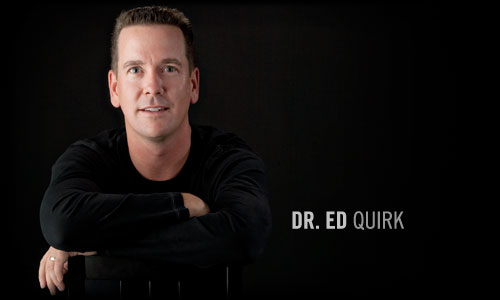 Writing my bio has been a challenge...joyful for the most part, but frustrating at times...
I know it's partly due to the fact that I want it to be more than just facts and stats, dates and numbers, awards and accomplishments, that would impress you enough for you to make a decision to come and check out Warrior.
The other part is that I fully understand what's on the line…the person that is reading my bio has a story…. and their story is on the line…and their spouse has a story…and their kids have begun their stories…
In Warrior, we have a Code. They are Core Principles that we believe in, that guide us in those "moments of truth" that all of us encounter every day. One of those guiding principles is that "We say the real thing, not the "right" thing." It's about authentic communication.
In the current chapter of "My Story", I travel around the world helping other chiropractors and business leaders, children and community leaders become world changers. My beautiful wife, Holly, and I are raising two amazing boys, Britton and Rhode, who are training hard for their dreams.
I believe that God places dreams in our hearts to help guide us in becoming the person He has created us to be. I also believe that following those dreams within us changes the world around us and then others start believing…
Growing up, all I ever wanted was to become a Doctor so that I could help people. As a young child I could not explain why that dream was in my heart, but reflecting back now I know that seeing my Grandmother battle a life threatening disease for 15 years and hearing her last words to me, "When you become a Doctor, you will help people like me", rooted the dream even more.
I began my undergraduate studies in Biology at the University of Ottawa in 1988 and I thought I was headed into medicine. Who knew?
After spending a summer internship at the Ottawa Heart Institute, which I thought would look really good on my Medical School Application, things started to change deep within me. I wasn't sure what was changing, all I knew that the "hospital environment" didn't feel right for me. I was confused and didn't know what my next step was going to be….
In 1991, without having a clue about Chiropractic, I simply called up the local chiropractor in my hometown, and went into his office to observe. I was amazed to hear all the patient's stories.
The following week, I told my parents that I was applying to a Chiropractic College in Minnesota…
What's Chiropractic? And where's Minnesota? I would have liked to have been able to answer at least one of these questions for everyone (including myself) but my simple answer was basically …… it just feels right.
In 1995, with a Bachelor's of Human Biology degree in one hand, and a Doctor of Chiropractic degree in the other, I walked across the stage at Northwestern College of Chiropractic, and honestly still didn't have a clue.
The year following graduation I completed my Canadian Board Exams, started as an exam doctor in Quebec, got married in Minnesota, U – Hauled it back up to Canada, rented our 1st apartment and started a 3-year post-graduate program with the College of Chiropractic Sports Sciences and you guessed it…didn't have a clue.
I hear people say, "that they wish they would have known then, what they know now". Honestly, I am so thankful for not knowing then, because most likely I wouldn't be where I am now.
I could have never imagined that within 2 years of starting my practice in 1998 that I would be adjusting over 1,000 patients a week…nor could you have made me believe that Yurij and I would have one of the busiest practices in the world serving over 2,000 patients a week….
And then, starting Warrior Coaching, seeing 100's of Chiropractors transform every part of their life from Above, Down, Inside, Out. Wouldn't believe it!!
And starting Chiropractors with Compassion that has raised close to 3 million dollars and completed over 25 child centered projects in 5 different countries. Seeing children fulfill their dreams and seeing the transformation of whole communities…NO WAY!!
And who meets their Love of their life at a Minnesota Twins baseball game .…??
One of the most important things that I have come to realize is that when you don't necessarily know how it's all going to play out…. always follow the dreams that have been placed in your heart.
"For I know the plans that I have for you, " declares the Lord, " plans to prosper you, not to harm you, plans for a hope and a future." -Jeremiah 29:11
A few more very important principles:
Remember the Why behind What you do…It's about changing other people's stories. (Serve Big)
Going after your dreams and becoming who God called you to be, is not going to be easy. You must train Body…Soul…. and Spirit. In order to change the world around you, you must first change the world within you! (Train Hard)
Surround yourself with people who will teach you, encourage you, inspire you, hold you accountable and who will pick you back up after you have fallen…you will become like the people who surround you, so choose well (love Large).
Don't settle!!! I am very thankful for my story so far, but I know that there is More …
I know that if it wasn't for Warrior, I would settle for LESS…

I am going after the MORE with everything I have….
Hopefully at some point while reading my story…. you started reflecting on your own story.
If you believe that there is MORE to your story….
You should come and check out Warrior.