This is what some of your colleagues are saying...
"I was blind and now I SEE! Warrior Coaching has allowed the scales to fall off my eyes to see my TRUE CALLING AND PURPOSE to TRANSFORM AND SAVE LIVES! Imagine what your life would look like for just one day if you were to be intentional and play full out with the gifts God has given you … then multiply that by months, and then years! It's called freedom! Free to serve and love large, and live out the life that was designed for you from the beginning. That's what Warrior is all about. I was once 90% insurance, now I'm 90% cash and will never look back or lose sleep over insurance audits again."

-Dr. A.K., Peoria, AZ-
"Warrior Coaching has truly transformed my family and practice by transforming me from the inside out. In my career, I have listened to hundreds of hours of Chiropractic coaches, philosophy and technique, but nothing has impacted me more than the principles and application taught through Warrior Coaching. I now serve more families who value their care and are committed to life long wellness Chiropractic. My body is in the best physical shape of my life, and my heart feels free to SERVE MORE, LOVE MORE AND BE MORE than I could ever be on my own."

-Dr. F.S., Oakville, ON-
"What can I say about Warrior Coaching and the impact it has had on the lives of so many Chiropractors including my own? In a word it's been TRANSFORMATIONAL!

While so many coaching programs focus on creating this massive new patient mill in the Doc's practice, Warrior works to TRANSFORM the Doctor from the ABOVE-DOWN-INSIDE-OUT. When the Doc is awakened to the calling on their life, every facet of their life is transformed … a transformed Doctor equals a transformed marriage, a transformed family life, a transformed physical body, transformed relationships and YES … a transformed practice. Growth then becomes inevitable – Growth in every dimension! So the question is, very simply … ARE YOU READY TO BE TRANSFORMED???"

-Dr. M.F., Orangeville, ON-
"My name is Dr. Jeremiah, I have been practicing Principled Chiropractic for 12 years. I have coached with some amazing groups over the years and have been mentored by many awesome chiropractors. In November 2013, I went to the Warrior Coaching Leadership Summit. I was amazed at the energy, the love , and the Spirit of God! I knew that Warrior was the next step to grow me and expand my vision. Since joining, I have been more DISCIPLINED AND EMPOWERED TO SERVE. My VISION FOR CHIROPRACTIC IS LARGER THAN EVER,and I am enjoying more balance with my family as well."

-Dr. J.S., Erie Pennsylvania-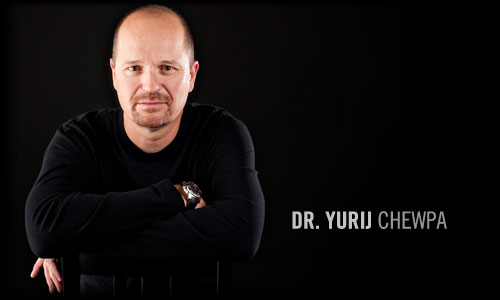 MY VISION & MISSION
I love coaching people to DO more, BE more, and REACH HIGHER. I love running marathons and racing bikes. I am trying hard to love the swimming part of my Ironman training. I love the abundant life and I love to set people free to live the abundant life. To live life at FULL OUT. What does that mean? It means living life with WHOLE HEARTED ENGAGEMENT. We only get one time around and we all have a story to tell. There worst thing would be to waste it or settle for being mediocre.
My mission is to train people to be FULL OUT. I am absolutely committed to helping leaders clarify their God given calling and then supporting them in fulfilling that call.
It takes more than just knowing the call. I help leaders get unshackled and get focused. Then the training begins.
I have developed a proven AGAPE Training System to help chiropractors and business leaders succeed in practice, in business, and in every aspect of their lives. It's about personal and professional excellence and continuous transformation.
To me it feels like God has been preparing me my whole life for this mission. Nothing gets me more excited than hearing our clients' success stories. Chiropractors stuck for years adjusting 5 patients a day then training with Warrior and seeing 100 patients a day, in less time and with less stress. Business leaders with $5k sales calls going to $50k calls.

MY STORY
I have been practicing chiropractic for 28 years and coaching chiropractors and business leaders for the past 15 years. What I have observed is that most people never take the opportunity to write their story and sadly they live a life of desperation instead of victory.
It all started quite innocently. My passions have always been sports and helping others. While majoring in kinesiology and playing varsity hockey at University of Waterloo, I sustained an injury that sent me to the team chiropractor which, 3 years later, landed me as a student at CMCC. I graduated in 1986 and promptly pursued a specialty in Chiropractic Sports Sciences, earning my Fellowship designation [RFCCSS(C)] in 1989.

While at CMCC I met a beautiful fellow student who would soon become my wife and business partner. Dr. Marie Geschwandtner and I loved practicing together. We practiced side by side full time for 15 years. Two wonderful sons and a garage full of ski racing equipment soon followed and Marie took a sabbatical to spend more time with the boys and help manage their unquenchable thirst for sports of every kind. She saw patients part time and accepted a position on the Board of Directors of Compassion Canada. She now works on the leadership team at Warrior and helps head up Warrior Women, a division of Warrior Coaching dedicated to the unique challenges of the female chiropractor and business leader.
In the mean time my life was about to explode. I had moved away from a sports injury practice and was running a subluxation-based family wellness practice. In 1998 we welcomed Dr. Ed Quirk to the practice and the journey started getting even more interesting...

A recommitment to our faith, a basement bible study, and pouring ourselves into serving as many sick and suffering people as possible was the beginning of FULL OUT training. By the year 2000 we were running the largest Chiropractic practice in Canada and one of the busiest two doctor practices in the world, adjusting 2000 patients per week.
Chiropractors from all over started to come visit and we began teaching the principles that allowed us to serve so many people every week. That is how Warrior Coaching was born.
Business leaders were referred to our program and their businesses grew as well. The principles proved to be universal.
MY MESSAGE TO YOU...
Set a man free from fear and help him discover God's calling on his life and he will grow in every area of his life. When a person trains every day on being FULL OUT, every aspect of their life improves. We're not here to maintain or be mediocre. We're here to DREAM BIG and MULTIPLY. We're here to whole heartedly ENGAGE and flourish; in our relationship with God, our marriages, our homes, and in our businesses.
So now you know a little bit of my story; what I do and why. I love to help leaders breakthrough and set them free to live the abundant life. Living FULL OUT is where life happens. It is where the story is told and the race is run. It's where the JOY is.
What will be your story?