What Is Warrior Coaching?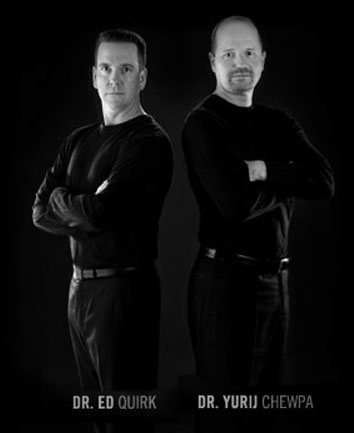 To really understand WARRIOR COACHING and what we stand for, you need to watch the interviews on I AM WARRIOR, but here are a few highlights.
What is warrior coaching?
WARRIOR COACHING'S primary purpose is to help chiropractors succeed. At WARRIOR our passion is to see our clients realize their full God given potential in every area of their lives.
The Warrior Coaching Story.
The original seed for WARRIOR COACHING was planted in the late 1990's at THE HUNT CLUB CHIROPRACTIC CLINIC. The clinic located in Ottawa, Canada was founded in 1988 by Dr. Yurij Chewpa and his wife Dr. Marie Geschwandtner. With the arrival of 2 sons in 1993 and 1995, Dr. Marie was spending more time at home and it was at this time, 1998, that they asked Dr. Ed Quirk to join the practice as a partner.
From 1998 to 2000, THE HUNT CLUB CHIROPRACTIC CLINIC experienced extraordinary growth and by the end of 2000, Drs.Yurij and Ed were serving 2000 patients per week. At the same time they were able to maintain a balanced life and keep their priorities on God, family and practice. They served at this massive level on 3 to 4 work days a week and did very little outside marketing.
Soon word of what was happening at THE HUNT CLUB CHIROPRACTIC CLINIC began to spread through the chiropractic community. Every day doctors would be observing Drs. Ed and Yurij in practice to learn how they were able to serve at such a massive level.
That was the birth of WARRIOR COACHING. Drs. Yurij and Ed believed that they could help chiropractors do what they were doing. The assumption was "If we can do it, then you can do it", and that has turned out to be true. WARRIOR COACHING has helped 100's of Doctors of Chiropractic build the practice and the life of their dreams.