#004 From 5 Patients/day to More Than 100/day | Dr Frank Antolcic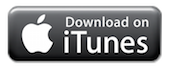 Prefer to download to your smartphone and listen? Click HERE.

Here is What We Covered On W1R #004

Dr Antolcic's one-word answer to "what changed for your practice to grow so much?".
What happened when his practice became simpler, adjustment visits got shorter and when
he spoke less and explained less.

Which Warrior procedure made the biggest difference according to Dr A.

Dr Frank (38 yrs old) was a week from having to move home with his parents and then..."it was an easy shift in thinking"...
You can check out Dr Frank's website here. The pictures on his site are fantastic. NOT your usual "Chiro-pics".