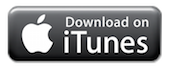 Prefer to DOWNLOAD this and listen on the go? Click HERE.
Here is What We Covered On W1R #007
Ever copy what your fellow Chiropractor is doing to grow your practice but fail to get the same results?
We've all been there.
You've copied the scripts, the procedure....everything, but your results pale in comparison.
What makes the difference?
Drs Thompson and Penney give an awesome overview of the step-by-step procedures they use to get extra-ordinary results when they deliver a corporate talk and grow their practice.
Dr Ed Quirk dives into WHY their results are so extra-ordinary.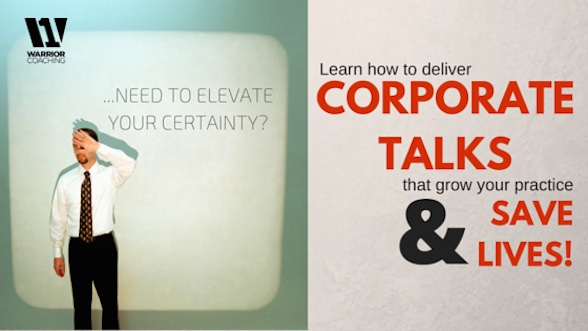 Dr. Darryl Thompson
His practice volume was hovering at around 80 visits/week despite being part of three other coaching programs. Dr. Thompson was looking for a way out of Chiropractic. Soon after joining Warrior Coaching his mindset changed first and then his procedures.
Dr T has become a master at doing corporate talks to grow his practice. His volume rocketed from less than 100 visits/week to more than 300 visits per week – almost overnight. Like all "overnight successes" he describes how he got so good at attracting new clients and the singular piece of training material that made all the difference.
"Nothing to lose nothing to prove, nobody to convince." Understanding this is key to 10x your report and your corporate talk. NOTE: There is an entire episode devoted to this concept. Listen to it HERE.
Darryl's 8-Basic Steps on the Corporate "How To".
There is only one talk that he delivers. Chiropractic. No nutrition talks, no talks on smoothies. Pure – Unadulterated – Chiropractic.

Identify Associations, clubs, societies and businesses.

Schedule time for each week devoted to finding, contacting and following up on possible venues for talks. No interruptions.\

Set goals for the blocked time.

Remained consistent.

Ten possible venues on the books at a time. As people booked or declined, another was added to the list.

"Who" to reach with each venue.

How he sources possible venues from existing patients.

Dr. Rick Penney
At the end of 2014, thirteen years into practice, Dr Rick was "stuck" in practice. He looked back at his performance and realized he hit an all-time low in terms of new patients. It was in black and white – 75 new patients for the whole year.
Dr. Rick describes the revelation he experienced that set him loose.

"The masses need us,

we don't need them". You are there for them, not the other way around. THAT is the mindset and THAT is the "heart-set" that transitions you from the doctor in a lack/survival mindset and the doctor who is there to serve. Making that leap has made a massive impact in effectiveness.
The 3 beliefs he keeps close to his heart before he gives a talk. Regardless of the day he has had – Dr. Rick reviews these three beliefs every-single-time.

Dr. Penney scripts out the first 3 of 8 steps to creating a talk that is effective and attracts new clients. Listen closely; Dr. Rick repeats the exact words he uses when he is "standing and delivering".
Want the rest? Check out how to get detailed training in Hollywood, Florida this November. Get the details HERE.
Attendees will have the opportunity to choose a breakout session of their choice.
How to Succeed with a "Dinner with Doc"

Corporate Talk - How to do them The Warrior Way.

Doctors Report - Report of Findings that work.

Screenings - They still work if you do them properly. Learn from screening superstars.

Corporate Talks that Attract New Patients CONSISTENTLY.