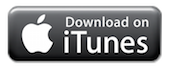 Prefer to DOWNLOAD this and listen on the go? Click HERE.

Read the summary carefully and download some great resources including scripts and a fully editable (Word doc) questionnaire the Dr Louis Pierre uses so well.

Here is What We Covered On W1R #008

Who does spinal screenings anymore? Do they still work?
How does more than 100 new patients in a month sound to you? Maybe that sounds like a nightmare.

How about an extra 15 - 30?


Dr Louis Pierre Brunel (we all call him "L.P.") and Dr Geoff Rawson are great examples of Warrior clients that have not only excelled at spinal screenings but they taken them to a whole new level.

When LP first started to do screenings, he felt like he was "prostituting himself" but 17 years later....with a clinic that collects between $50 and $100k every month - why does he still do screenings?
In a typical month LP can schedule 40-60 new patients and 75% of them only filled out the questoinnaire. No technology was ever used at the screening booth.


DOWNLOAD the questionnaire HERE and learn exactly how he moves a visitor through the screening process.



At the 19 minute mark, LP recites exactly what he says at the end of the mini-consultation to schedule the new patient.

In this episode you will learn the three types of "prospects" that will approach your screening booth and how to handle them.

When you meet Dr Geoff Rawson, you will learn why he still does screenings after being in practice for ......yers.
Learn what he means by "I know there is more".


Learn how the calling on his life plays out in how he does a screening.



Learn how screenings have changed from when he started practice to how he does them now.
At the 35 minute mark, you can hear Geoff describe the process he uses at a screening.