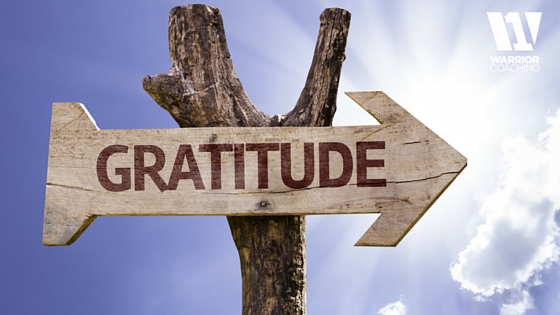 Being grateful is a posture that brings JOY into our hearts.
Yet whenever we feel we deserve or are entitled to something, it is impossible to be grateful for it.
Have you ever been in a place where your business has been plateaued and you become unsatisfied and lose joy when you look at the monthly and quarterly numbers?
This can happen even if the business is extremely profitable.
Once we get to this place of profitability and influence we begin to think that this is what we deserve. After all, we've put in all the hard work and this business volume is what we are entitled to.
The business could be doing great things, providing fantastic service to the clients, providing employment to a great team, and spitting out tons of profit every month.
BUT...
if we now feel like we deserve it we can no longer be grateful for it. If we cannot be grateful for it

we lose the joy it provides.
If you feel like you deserve to be living in the neighbourhood and home you are living in or driving the car you are driving, then you cannot be grateful for it.
You become numb to your circumstances.


---
Fight this feeling of entitlement with everything that is in you, because it will suck the joy right out of you.
---


Be grateful for all the blessings that God has bestowed upon you. You don't deserve any of it.

Just think how many people on the planet would love to have any kind of roof over their heads and a little consistent food to eat. And yet here we are having a pity party because our extremely profitable business hasn't grown in a quarter and the vehicle we drive won't drive itself.

Change the lens you are looking through! Become and remain grateful for every good thing the Lord has provided. JOY will fill your heart.
Not surprisingly gratitude and joy are two ingredients that are required for further growth.

Entitlement robs us of the very ingredients we need to grow.

We need to break the cycle.

Constantly embrace what you have with gratitude and this will fill your hearts with joy and lead to abundance in all areas.

Be grateful.

Coach Yurij