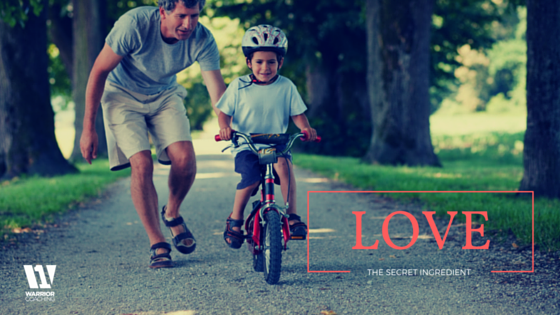 A common expression in the field of success and entrepreneurship is that
you will succeed to the extent that you help others succeed.
Zig Ziglar is quoted as saying "You can have everything in life you want if you will just help other people get what they want."
The Bible says that Jesus came to
serve
, not to
be
served.
"For even the Son of Man came not to be served but to serve and to give his life as a ransom for many." Mark 10:45 (NLT)
Jesus gives us a command in John 13:34-35. "A new command I give you: Love one another. As I have loved you, so you must love one another. By this all men will know that you are my disciples, if you love one another." (NIV)
If I were to create a new motivational quote, it might go something like this: "Love is everything and everyone wants it. Love enough people and you will get a maximum dose of love for yourself."
That won't fit on a t-shirt but it is the truth.
If you want to succeed and get the most out of every single area of your life, you need to love people.
Easy right? Not!
Loving people out of your own limited love bank will only lead to burnout and frustration.
Loving people out of the endless reserve of God's love will lead to a transformed life.
Strategies to stay focused on God's love:
1.
Morning time. Begin each day in the Word.
The Bible is the Living Word of God and
will
transform your heart.
2
. Continue your morning time into the rest of your day.
3. Create strategies
or RITUALS throughout your day that REFOCUS you on
loving God and loving others.4.
Don't be afraid to get a little mystical.
One thing that I love to do is focus on my breathing.
Here is my thought pattern on this one. God is everywhere, including in the air that I breathe. God is love, so when I breathe in air I am breathing in His Love.
That love particle connects with every cell in my body and is the foundation of my DNA, the building block of my body.
When I focus on this I realize that as I go about my day, God's love is filling me and pouring out of me into all of my actions and my relationships.
I know this a little different, but it works!
You cannot focus on God's love pouring out of you and anything else at the same time. God's love overshadows and eliminates all other thoughts.
You probably think I'm crazy but when I'm focusing on God's love, what you think about me doesn't effect me.
Didn't I write somewhere that you have to be a little more crazy?
Be the mystic.
Coach Yurij
ps. I use that meditation to harness God's love to continually heal me from cancer.