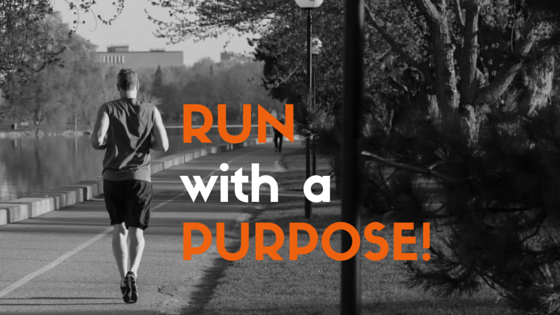 The feedback falls into two categories.
The runners are elated with a morning run.
Everyone else not so much!
When the run begins there are all kinds of voices in our heads.
The non runners: it's too cold, too hot, too far, too painful, why did I sign up for this??
The runners: I got this, I'm the man! I'm the woman! I wonder how I'm doing here, can I hang with the fast group?
The non runners: wow this is crazy, is that pain that I'm feeling or am I about to pass out? I haven't run for 20 years but look at me now!
The runners: What if I can't keep this pace? Did so and so just pass me? I should've worn my Hokas/Newtons/Altra's.
In other words both groups, runners and non runners alike, have all kinds of distracting thoughts going on.
The run is supposed to be a continuation of the worship time
. You need to
train
to maintain your focus on Jesus as you run. This is not easy.
Here is a running/focus drill that I have been using ever since I started the 40 day challenge. Try it out for yourself. If you are an advanced runner you can modify this protocol to fit your running goals.
Start the run with a one minute run/one minute walk protocol for the first 10 minutes.
Use the walk to
refocus
on cadence (90 plus per minute) and Jesus.
When running, if your mind wanders from your 90 plus cadence or away from Jesus, stop running immediately and reset your focus.
As soon as your focus is reset start to run again for one minute. After 10 minutes increase your running time to 2 minutes and decrease the walking time to 30 seconds.
Continue with this rhythm for 20 minutes.
End your run with a 10 minute cool down. Cool down at a slower pace run with the same cadence. Run slow enough to breath in and out through your nose. Nose breathing will guarantee that you finish your run in zone 1.
Do this drill to train on your focus during your running. It will spill over into every other area of your life as well.
Blessings,
Coach Yurij