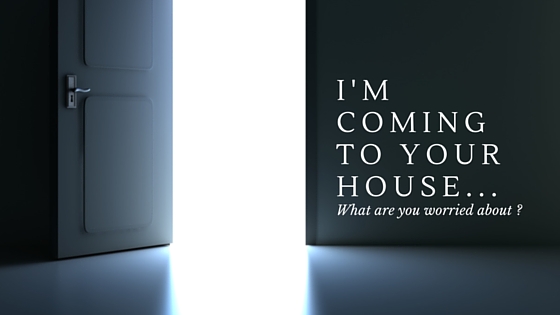 GOD SEES.
Somehow that doesn't seem to register a lot of the time.
We do things in the dark of night that we wouldn't want anyone else to know about.
We keep it a secret and don't tell anyone about it.
We don't bring it into the light where we could have victory over it.
It's strange isn't it? Knowing that God sees everything isn't enough to change a behaviour.
It could be some deep dark secret but it certainly doesn't have to be.
It can be a little thing like lack of discipline, succumbing to time wasters, doing
good
things vs the
best
things.
Here is an exercise for you.



---

I'm coming over to your home and I'm going to hang out with you for a week.
I'm going to share meals with you and your family, I'm going to have morning time with you.
We will do our Agape training together and we will head to the office together.


---


I'm not looking for perfection. I'm not concerned that you will have a few areas that are under major renovation.

I am coming over to observe your life.
I am going to see everything and push you where you need to be pushed.
I mean I'm going to push you hard. I'm going to force you to experience more pain and more fear then you have in a very long time.

Here's the million dollar question: What is worrying you the most about my visit? What is causing fear in your heart right now?

That is what you need to tackle.

Coach Yurij